Looking For Kitchen Cabinets In Macomb County MI ?
Quality Custom-built Kitchen Cabinets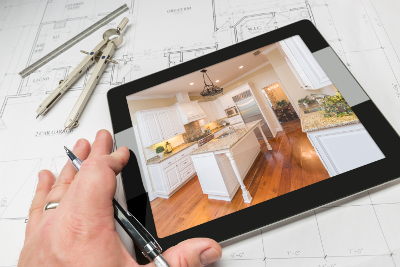 Since 1995, MGW Kitchens has been serving Southeast Michigan with quality design and remodeling services. Our showroom in Shelby Township is home to a vast variety of quality kitchen products and materials. From countertops to natural wood cabinets and much more - you are guaranteed to find exactly what you are looking for in your kitchen remodel. Work with our design team and discuss what your looking for and we will point out the brands and styles available that will suit your needs.
When you work with us you will not only work with a cabinet fabricator who has offers a variety of materials that result in an incredible result, with superior attention-to-detail, we also employ CAD software to create a rendering of how your kitchen will look like after remodeling. With this technology, we are able to test different ideas and come up with solutions to problems that arise early in the design process. We want all of out clients to take advantage of this technology which is why we offer it with every project. Simply tell us your ideas and we will throw together a 3D model of what your looking for. If you want to make changes, it's a easy switch to make it perfect before we start the installation.
---
Let MGW Kitchens Design & Install Your New Cabinets
MGW Kitchens offers Metro Detroit quality natural stone choices for their kitchen design or remodel. However, that's not all! We also offer a range of top-quality and durable cabinet brands that are stunning! Our design and installation team can help you with making the perfect choice of cabinets, followed by a flawless installation that will make your kitchen be your homes masterpiece and a new place for the family to gather and make quality memories.
Browse Our Cabinet Product Lines
Homecrest Cabinets
River Run Cabinetry
Smart Cabinets
Why Should You Work With MGW Kitchens?
We pride ourselves in the ability to see the big picture! Our designers are careful to coordinate the decorative and functional choices. Majority of kitchen fabricators choose cabinets and countertops separately which sure can be beautiful individually, however, don't compliment each other when they are placed together. That's why we take closer consideration when we are designing your new kitchen.
Kitchen remodeling is an art and science combined. MGW Kitchens balances both roles in cohesion by making precise measurements, using 3D technology and grasping attention to detail during the process. Our services will add value to your home, while creating a kitchen that you can love for many years.
---
Give your home a new look with new Kitchen Cabinets from MGW Kitchens. We have a large selection of wood cabinets that offer the best value with minimal hassles and stress. Get ahold of us today! We would love to help you create the kitchen of your dreams!