Metro Detroit's Trusted Choice for Cabinets, Countertops, and Remodeling Services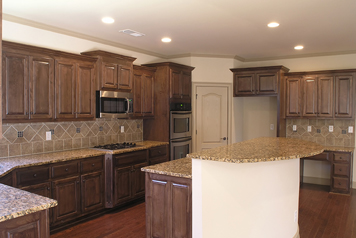 MGW, Inc. has been serving the Metro Detroit area with professional design and remodeling services since 1995.
Our kitchen remodeling department, specializes in working closely with our clients to create stunning and unforgettable kitchens from start-to-finish. From the initial design consultation where we can discuss your vision, to the final finishing touches, we're focused on providing a turnkey service and an exceptional customer experience. In our decades of experience, we have successfully completed hundreds of kitchen and bathroom remodels so you can rest assured that our team will be able to handle any custom request with excellent results.
We Make the Kitchen Remodeling Process Simple & Enjoyable!
With all the options to choose from, we will help make your remodel an easy and hassle-free process, so you can sit back, relax and let us give you the stylish kitchen or bathroom of your dreams. With our fully-stocked warehouse, we can supply you with the high-quality granite, tiles, quartz, cabinets and countertops needed to complete your project. Make your home feel brand new with a remodeled kitchen or bathroom, and be proud to show it off to your friends and family. Let us help transform your kitchen or bathroom into a beautiful, new statement!
Take Advantage of Our Fully-Stocked Showroom!
Our Shelby Township, MI showroom features a wide range of high-quality kitchen products. From granite and quartz countertops, to natural wood cabinets, and more - you can experience what your newly-designed kitchen has in store, and pick the products that compliment your style. Our in-house design team will be more than happy to discuss your goals and demonstrate some of the amazing brands and styles we have available!