Design or Remodel Your Perfect Kitchen or Bathroom With Our Experts in Shelby Township, MI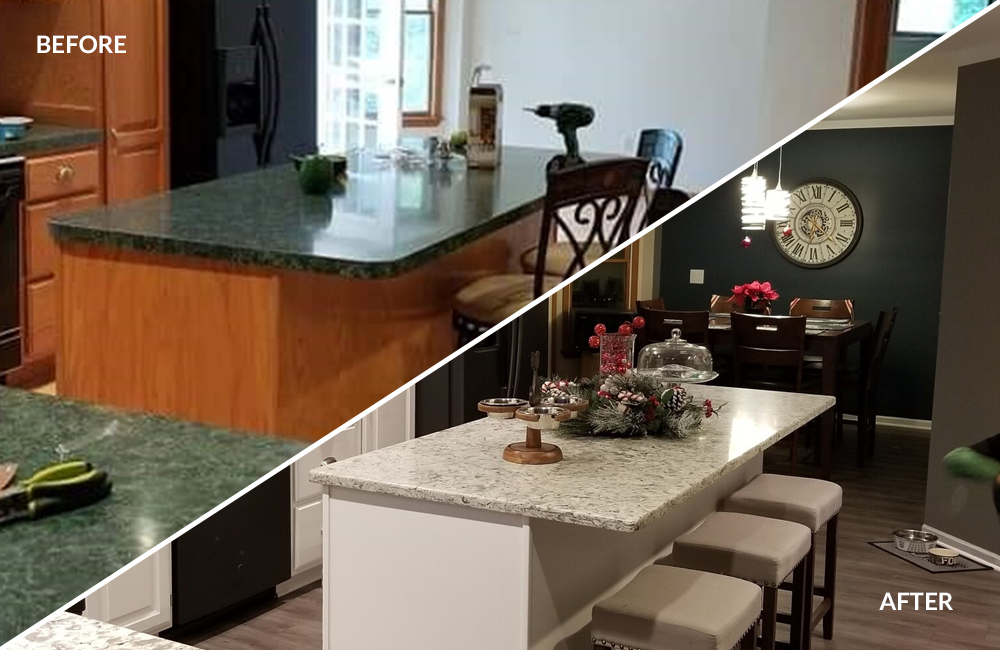 When designing or remodeling a kitchen, the human imagination, combined with state-of-the-art design technology, allows for endless possibilities.
While you can imagine a variety of beautiful features for the room, it is often difficult to know how those ideas will work together in practice. MGW Kitchens fills in the gaps in this imaginative process. Operating in Shelby Township, Macomb County, and other communities throughout the Metro Detroit area, we provide the technology and expertise to plan and execute a successful kitchen remodel.
---
Designing the Right Layout for Your Kitchen
The first step in making your imagined kitchen a reality is to get a sense of the materials available. When first planning to remodel, homeowners often think in terms of colors and shapes, without a clear understanding of how to achieve them. Our job is to illuminate your options for you, allowing you to match your vision to real materials.
---
We provide:
Surface Materials - As one of Michigan's foremost countertop fabricators, we can produce countertop surfaces from a wide range of materials. These include granite, marble, and Silestone®, Vicostone®, and Caesarstone® quartz. Each of these materials is available in an array of different colors, making it easy for you to identify the appearance you desire for your kitchen.
Endless Edges - In addition to making countertops and other surfaces from a wide variety of materials, we can cut those surfaces into a wide range of different shapes. We offer flat, polished edges, half, full, and demi bullnose edges, beveled edges, and ogee edges. This makes it easy to install new surfaces in rooms of any size or shape.
Cabinet and Countertop Considerations - Besides installing and renovating surfaces, MGW Kitchens offers a selection of kitchen cabinets and beautiful countertops. These are also available in a range of materials and can be suited to any lighting or color arrangement in the surrounding room.
---
Remodeling to Apply Your Vision to Your Home
Beautiful kitchens may not all be alike, but all contain the same basic elements. Cabinets, countertops, and tiles all play a crucial role in a kitchen's form and function; cut corners on one of them, and the whole room will look and feel wrong. MGW Kitchens keeps this in mind whenever we perform a remodeling job. Operating throughout the Metro Detroit area, we provide each element of a successful kitchen, installing them in tandem to maximize beauty, convenience, and value.
---
Why Should You Choose the MGW Kitchens Design Team?
Kitchen remodeling is both an art and a science, and MGW Kitchens is careful to balance both roles. Our precise measurements, 3D models, and detailed knowledge of each material's properties allow us to produce lasting work that will improve the convenience and cleanliness of your home. These technical concerns, however, never distract us from the goal of creating beautiful, intricate kitchens. By balancing these two roles, we add value to your property, stretch your investment as far as possible, and create a kitchen that you can be proud of.
MGW Kitchens is committed to making the remodeling process as effortless and straightforward as possible. You need only tell us what you want to achieve, and we will take care of the measurements, planning, and execution. For more information or to install a new kitchen, contact us today.